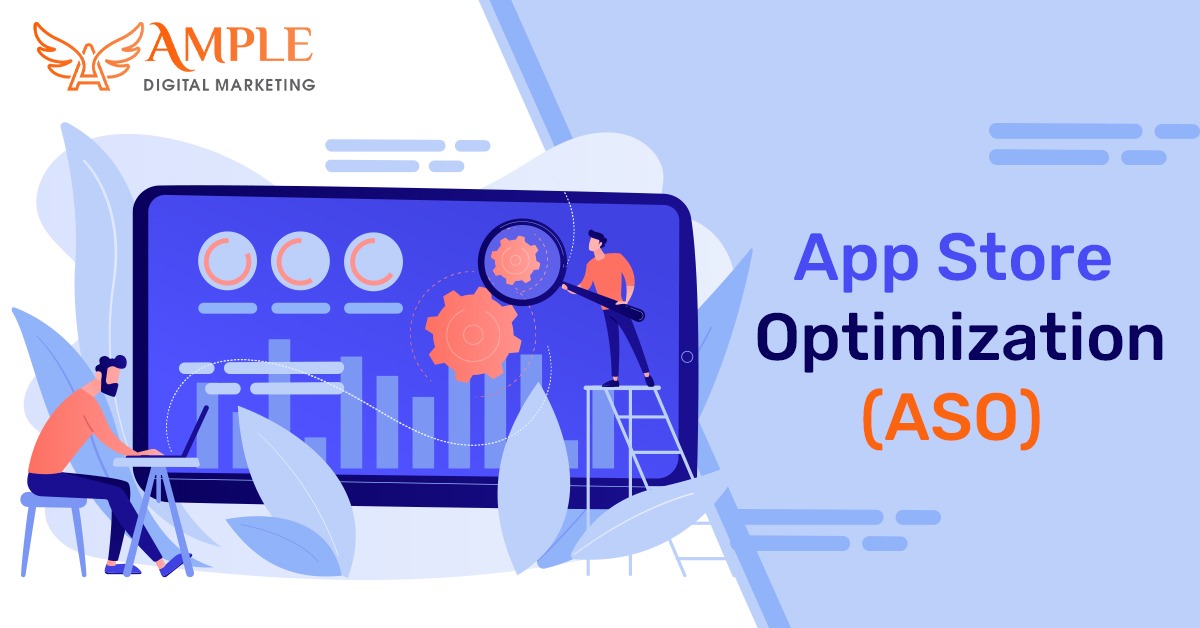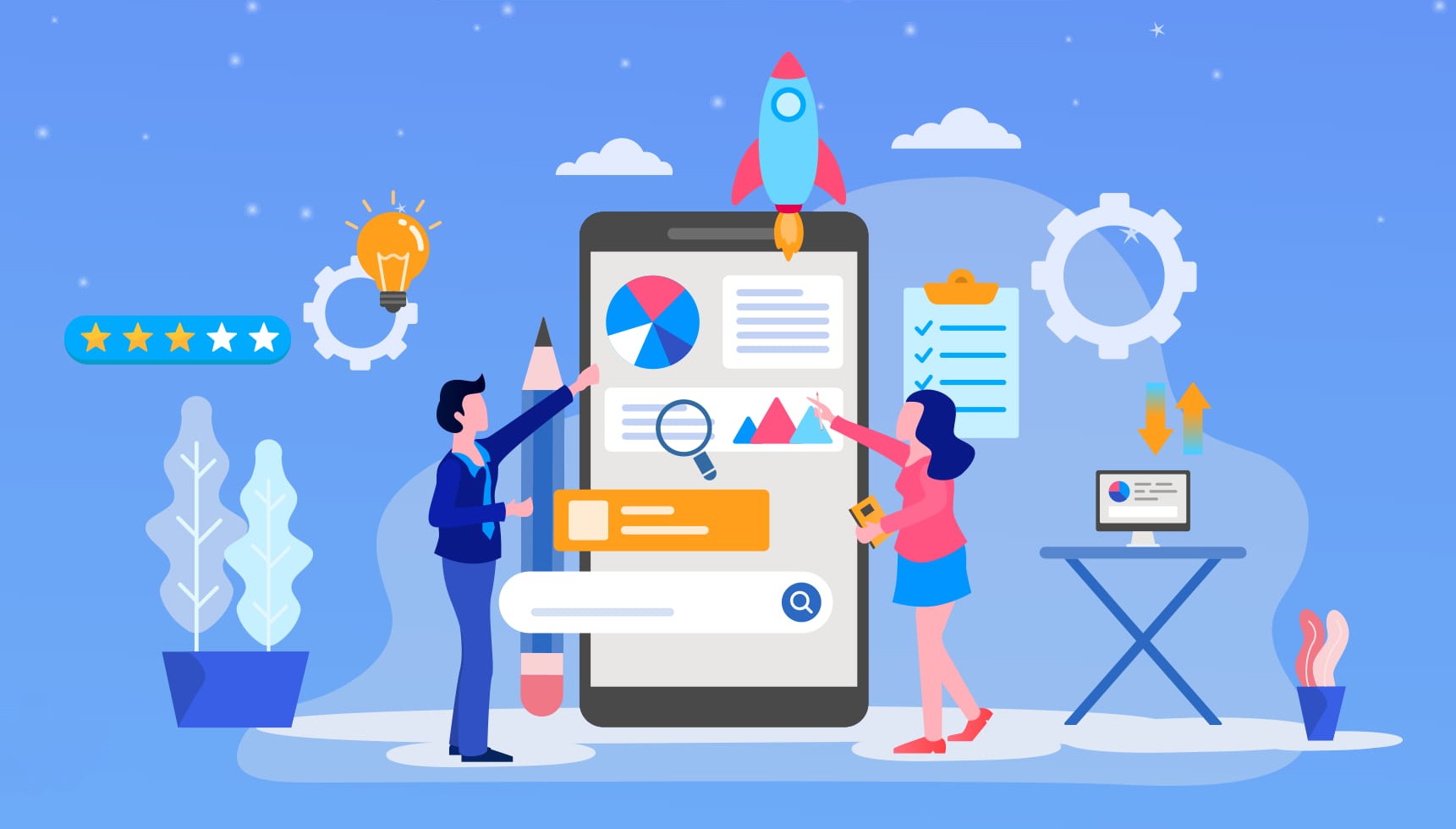 ASO COURSE OFFERED BY AMPLE DIGITAL MARKETING & TRAINING ACADEMY
Digitalization has opened new doors and new career options. You need to gain additional skills in this domain to get the best out of it. Moreover,
Ample digital marketing agency and training academy offer the best ASO course in Amritsar.
Give a digital turn to your career. Also, join Amritsar's best ASO course to learn app store optimization and become an expert.
Launching and managing an app is a great idea to earn. The key to success in this field is to get your app downloaded. As a matter of fact, In recent years, Google estimates that 40 percent of apps are discovered via app store searches, making the app store the most popular method for finding and downloading new apps. Besides, there are millions of apps available on the app stores. Consequently, no doubt your app is facing severe competition, and getting your app discovered by users is the greatest challenge.
How can you come forth and your app get noticed? What is the conversion rate? What can you do to improve it?
Obviously, the answer is App Store Optimization.
What is App store optimization?
App store optimization, in simple words, is the process of boosting the visibility of your app on the major app stores.
App Store for iOS and Google Play for android are major app stores. These stores offer more than five million mobile phone applications, and your app, needs to be visible in the search results.
ASO makes your app visible and leads to increase downloads. After all, More downloads show to boost visibility. Eventually, the visibility again converts into downloads.

As stated, App store optimization helps your app rank highly in the app store search, which means that more people will see your app in Google searches. In addition to that, ASO emphasizes click-through rate (CTR). CTR is the rate people click on your app name in search results. Meanwhile, you can optimize your app's name, icon, title, and screenshots for better insight and ratings.
Overall, As people click through your app in the list, Now comes the part of downloads. ASO's conversion rate optimization goal is to maximize the number of people who download or buy the app.
Difference between SEO and ASO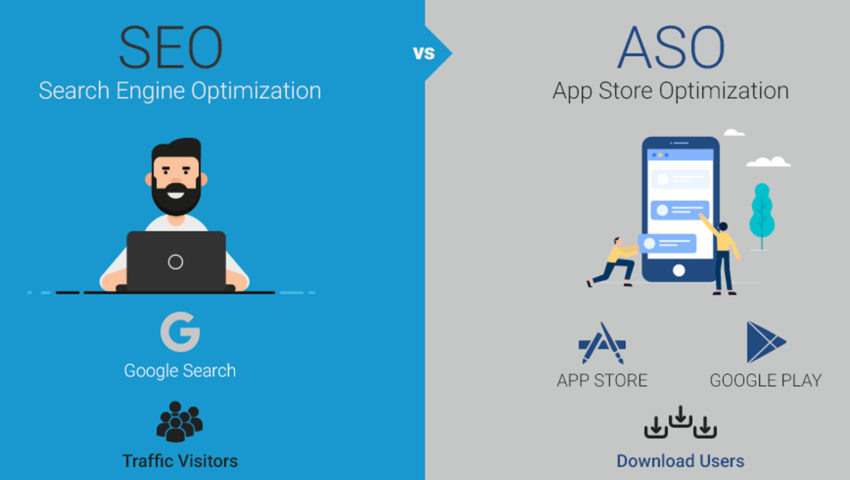 ASO and SEO share a lot in common. As shown above, they are far from the same. Often referred to as SEO for app stores, ASO shares the similarities with Backlinking, keyword optimization, and conversation rate optimization we see in SEO. Another key point, It sets both apart is the factor of ranking; and SEO is for websites and browsers, whereas ASO is for mobile apps.
You need to understand how app store optimization works to stand out among millions of apps on app stores.
Why join Ample Digital marketing agency and training academy?
At Ample, we do not just say but provide the best to our students. Our skillfully drafted curriculum, expert & experienced faculty, and student-focused approach make us different from the rest. If you are looking for the best ASO course in Amritsar, Ample is your answer.
Joining Ample will give you benefits like:
Experienced faculty;
A practical approach to the topic;
Flexible curriculum according to learning speed;
Individual focus on every student;
AICTE-approved certification; and more
What do you learn in the ASO course?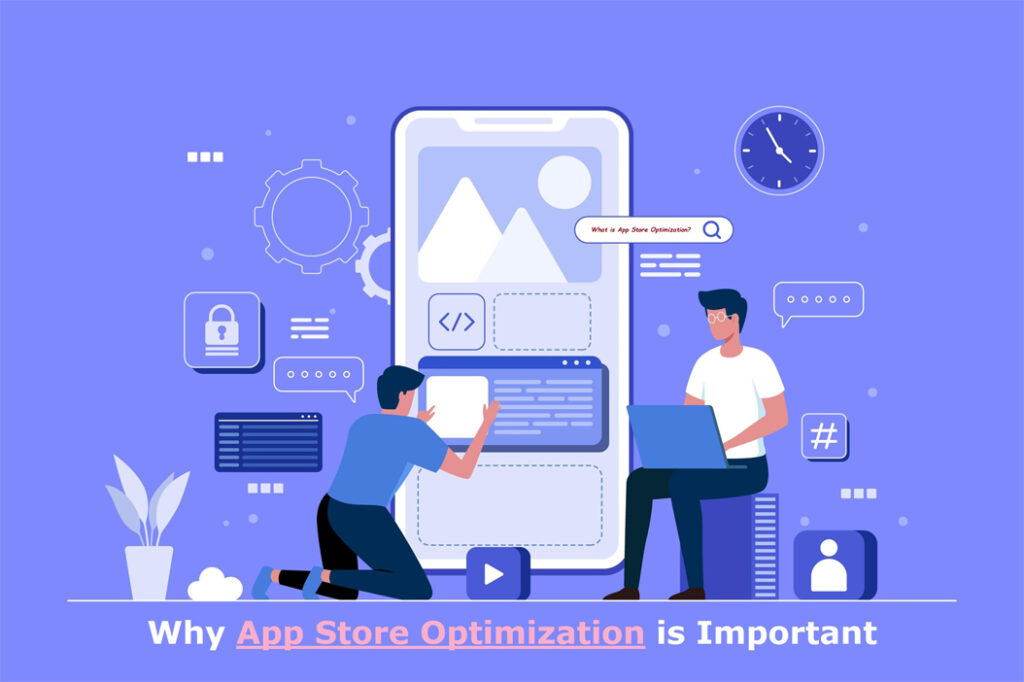 Analogous to, the ASO course gives you an insight into everything required to enhance app visibility and downloads. The course comprises various aspects as much as you need to know to manage the app's performance.
About the fundamental concepts of ASO.
Build the perfect keyword set that will improve your app store visibility, keyword rankings, and app downloads.
App Store Optimization (ASO) Basics and advanced techniques to rank higher on the App Store and google play store.
Use of app and web-references to boost app discovery.
Knowledge of ranking factors of Apple App Store and Play store.
Use of backlinks to boost visibility.
How to gain a wider user base and expand geographically with localization.
Summing up, the ASO course makes you able to use the knowledge and leads, manage keywords and improve overall downloads and revenues of the app. Moreover, you understand how to track these improvements and changes.
Improve your app's visibility in app stores and gain millions of downloads with the help of our coaching and App Store Optimization Strategies. Join Amritsar's best ASO course to boost up your career. With ASO knowledge, become a much more robust mobile app entrepreneur. Give us a call for more detail.